Zhuli Wang: How to learn in this fast changing world
Technology is shaping our world and lives in a way that's never seen before – this change has of course effect in how we teach and how we learn. A lifelong educator, Professor Wang thinks both schools and students need to change to embrace the new world. Zhuli Wang, Deputy Director of the Modern Education Technology Institute of Sun Yat-Sen University, has been committed to education technology and teaching methods since 2005. In view of the network time learning challenges, Professor Wang developed a learning theory called New Constructivism.
Shane Leaning: Learning a second language? Develop your mother tongue
As an ESL teacher in a huge English learning country China, Shane thinks learning a second language shouldn't take the priority over developing mother tongue. In fact, Shane argues developing mother tongue could help children to learn a second or more language. Shane Leaning is an educator and leader specializing in the acquisition of English language. A passionate internationalist, Shane believes that developing international mindedness in young learners is the best way to prepare them for life in an increasingly globalized world.
Liang Deng: An alternative to the teacher-student relationship
Over the years, Liang had been thinking something must not be right in the relationship between teachers and students. From teacher's perspective students are always naughty and wouldn't put in effort despite teacher's effort and goodwill; on the other hand, students have this long grew resentment towards their teachers – this needs to be changed, and Liang shares his thinking with us. Over the years, Liang Deng's studies have focused on the "people" in literary classics. As a literary researcher in education, he has been exploring how to reflect human vitality, human profoundness and richness in education.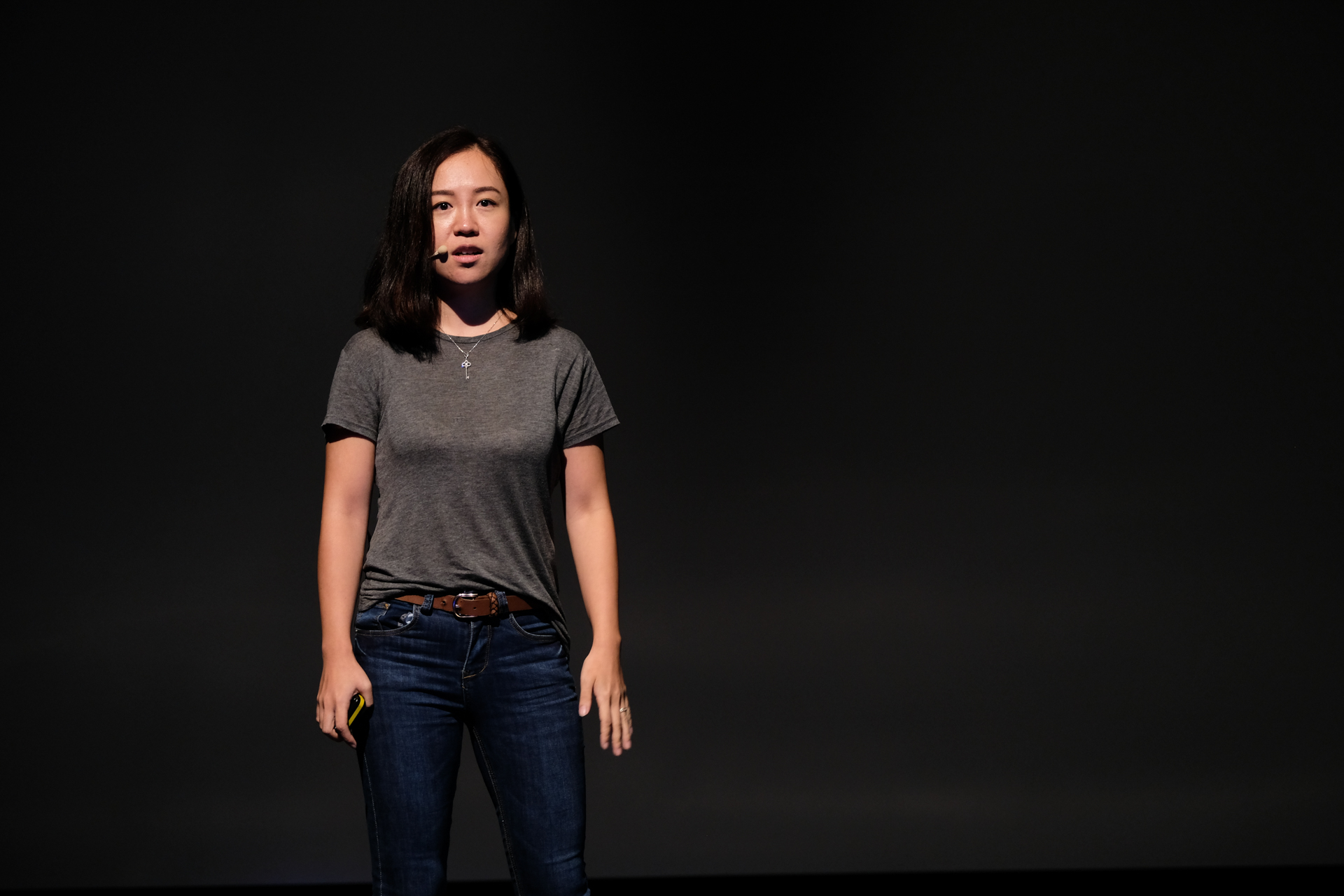 Min Wang: Be conscious about how you praise your children
As parents we tend to give our children tags like smart, beautiful, or in some cases, ugly. These tags affect children's lives and personalities in a profound way. Min encourages parents and teachers not to tag children like that, instead, focus on what they did and encourage positive action. Min Wang is an educator, entrepreneur, and national secondary psychological counsellor. In April 2016 she founded her own Positive Discipline school where she still provides parenting classes. To this day she has held nearly 100 seminars.
Chenchen Shen: Science education? Make people care!
What's your typical science classroom? Teacher reads from the textbook and students just try to remember "facts" from others' study. Chenchen thinks there is a better way to do that. By introducing science knowledge in a more intriguing and connected way, and most importantly, make it clear to students why this piece of information is important to the students by showing them the connection to their own lives. She demonstrated this way of communicating with 3 intriguing stories. Chenchen Shen works at Japan's National Museum of Emerging Science (Miraikan) as a science communicator engaging the public on environmental issues and sustainability. She deeply believes in the work she does and the activities she helps to design. She aims to form a strong connection between the public and scientists.
Mike Ludwick: Educators, be protectors of dreams!
Drama has been an important part of Mike's life, and he wants to bring more people together with him. He believes we need to develop both of the thinker and dreamer in our student minds, and drama education might be a great way to unlock creativity. He also calls for all of the educators to become protectors of dreams. Mike Ludwick is an American educator, entertainer, and entrepreneur who has been living in China since 2007. He was raised in a family of drama educators and began his involvement with international drama education in 1998 as the Middle School drama teacher at the American school of Warsaw, Poland. During that time, he also began working with the non-profit organization ISTA (International Schools Theatre Association).
Jian Zhou: A new way of supporting rural schools
There is a huge gap between the haves and have-nots in China, this is heavily reflected in education. Jian and his team work with schools in rural areas in realizing their dreams – literally. He thinks other than giving what we think the rural schools need or equipping them with whatever the city schools have, there is a better way to help them. Jian Zhou is the founder of the Beijing Gan'en Charity Foundation, and also one of the founders of "One School One Dream". Over the past 25 years, he has travelled to more than 160 poor counties across China, and with this experience, he knows what rural children really need. He is, at the same time, a columnist on public policy and public commentary. With more than 10 years of public welfare projects, corporate and social responsibilities and planning and management experience, Zhou has become a senior practitioner in the charity sector, as well as an active advocate of charity concepts.